Real Estate
Year End 2019 Maui Real Estate Statistics
Year end 2019 Maui real estate statistics are in the books and once again on Maui, the median price of homes, condo and land all increased vs. 2018. The median sales price for a home on Maui is $741,355, up 5%; $515,500 up 3% for condos and $500,000 up 4% for land.
Overall on Maui, West Maui was the only district that had more home, condo and land sales vs. 2018. Additionally, the total dollar volume closed increased over last year. On Maui, home sales spiked 138% in Kapalua; 46% in Pukalani and 30% in Makawao/Olinda/Hāliʻimaile. For condo sales, Lahaina increased 40% and Kapalua, up 36%.
For a detailed eight page report, click HERE or visit FidelityMaui.com.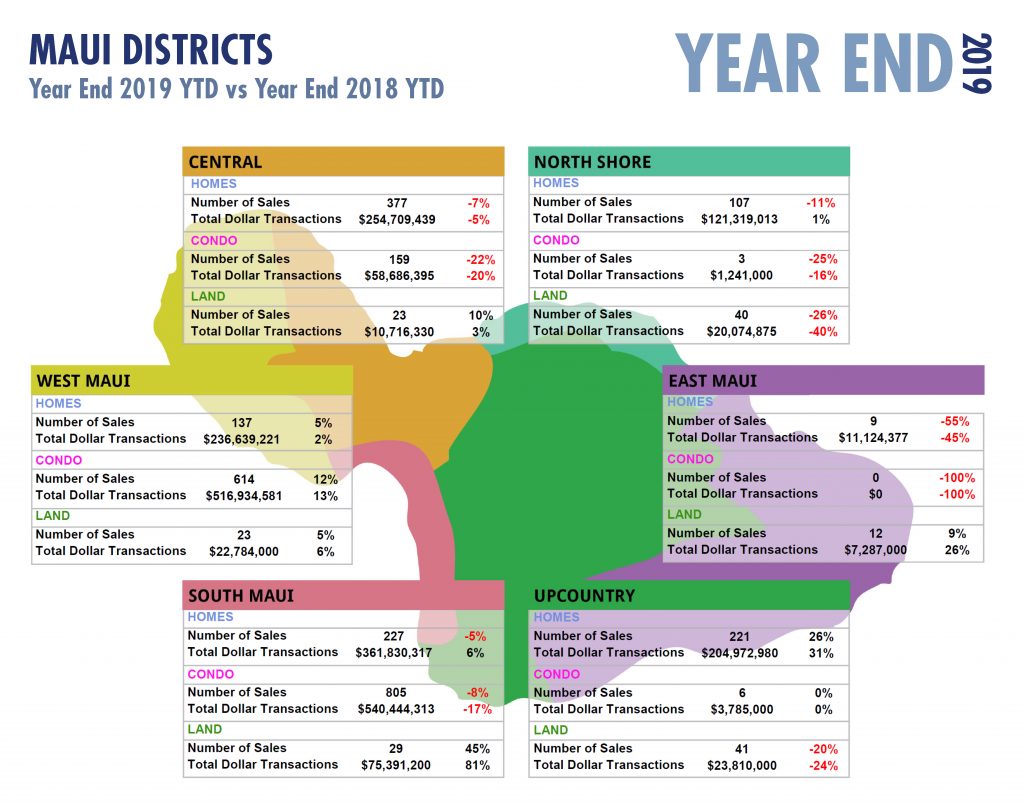 **This information is presented for informational purposes only. It is not our intention to to provide any legal, financial or business advice. For specific information, please consult a qualified advisor.